Day #19 of the 22 Day Energy Healing Exercise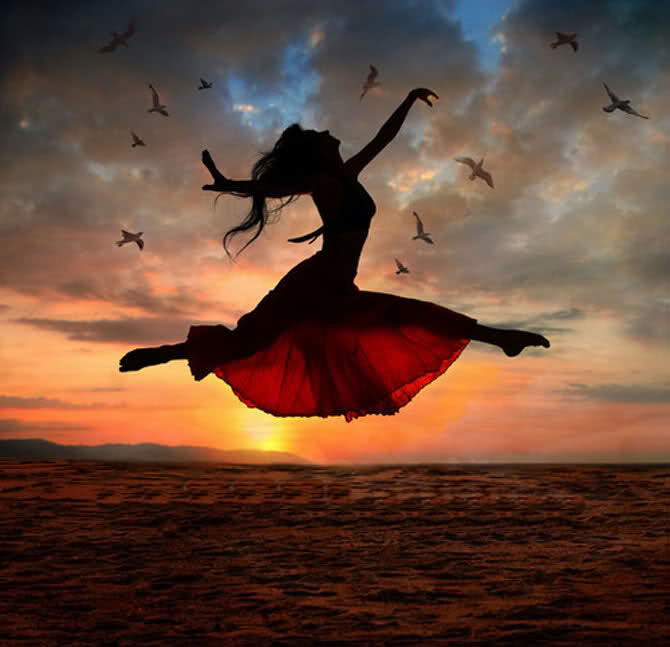 This morning's energy was all about joy. I played my Tibetan bowl and amplified the crystal grid for all of us. As I prayed, I began to channel a message in "Light Language" which came through with a lot of singing and laughing. This a great time to remember what brings you joy. To remember that you were created from the bliss of the stars. That have have dropped yourself from heaven into earth, to find your bliss again. Give yourself to the passions in your heart. Give yourself to the things you love. Laugh about the challenges, because deep inside you know that you are more powerful than any silly little stumbling block and nothing, and I do mean NOTHING, can hold you down (unless you let it). You are made of the union of heaven and earth. You were designed to live the joy that is in your heart. All you need to do is take time to let yourself. Let yourself live, love and laugh to the fullest extent of your ability. Set your glorious spirit free to dance among the earth in your own special way. Mother earth longs to see you play.
I hope these messages and healing energies help to bring some Light into your life. For those who did not see my recent posts, I will be sending energy healing to all in this group around 8am CDT every day for 22 days. I would love to see what kind of shifts happen in your life, so I'm asking that people post updates whenever they can.
This healing exercise is for anyone who joins this group: www.facebook.com/groups/freereikihealing. If you know someone who could benefit from some good vibes in their lives, please feel free to add them. Since the group is public, you can message me directly if you need to maintain privacy.
Some people in our group have been experiencing some uncomfortable physical and emotional release. Here's a list of helpful tips for handling energy shifts: www.energybaths.info/p/tips.html
Happy Healing, Everyone! Looking forward to seeing your updates.
Blessings of Love + Light,
Deborah Lighthart
www.deborahlighthart.com
DONATIONS ACCEPTED @ https://www.paypal.com/cgi-bin/webscr?cmd=_s-xclick&hosted_button_id=Z9NQ8GDW8H3XS