Free Spirit Crystals Newsletter
"The Gateway"
4763 N. 124th St. freespiritcrystals@gmail.com Mon. - Fri. 11:00 - 6:00
Butler, WI 53007 www.freespiritcrystals.com Saturday 10:00 - 4:00
262-790-0748 freespiritschool@gmail.com
www.freespiritschool.com
__________________________________________________________________
______________________________________________________________________


"Not everything that is faced can be changed. But nothing can be changed until it is faced."

I have spent a good deal of my life running from conflict, not facing my feelings, hiding from those who intimidated me and keeping silent so as not to roil the waters. I would make up stories in my head about how I was going to say this to someone or do that to someone else. In my mind I was a warrior who would go into battle and slay my demons but in reality I was a coward who couldn't face myself.

My German/Swedish lineage was one of stoicism. Buck up, suck it up, keep on going and don't make waves. Seldom did I see anyone from my family face their fears and stand up for themselves. I do not say this as a condemnation but rather as a base for so many of us who did not feel we had a voice. We grow and learn from our environment until we become aware that there is another way to do things.

After my cosmic wake up call with the soft ball, I realized that I could not heal until I
learned how to connect with my inner and outer spirits to develop my voice and my courage in order to live my convictions. I realized that I could no longer hide, that it was my own responsibility to heal my life and that no one else could do it for me. If I wanted a different life, I had to look in the mirror and see who was holding me back.

It has been difficult for me not to blame the environment of my childhood and sometimes I still get moments where I want to chase the shadows of the past and punish them. But that changes nothing. The best definition that I have heard for forgiveness is giving up hope for a better yesterday but in order to do that it is necessary to face the responsibility of changing who we are inside.

I don't want to waste one more minute living in the tar pits of the past. In order to make my spirit soar, I am the one who must do it. I cannot look outside myself for a knight in shining armor or a savior or a princess charming. I'm the one who must face myself and have faith in myself in order to change my life.
______________________________________________________________________
UFO - Atlantis/Lemuria Symposium
Sherry Wilde Donald Schmitt Dr. Steve Spyrison
Saturday, August 23 10:00 - 5:00
Fee: $40.00 Location to be determined
I had the honor of hosting Sherry Wilde, author of The Forgotten Promise, last month and was so taken with her lecture that I asked her to return for another talk. She suggested that I also have Don Schmitt and Dr. Steve Spyrison on the marquis as well and I jumped at the opportunity to bring them all together for a one day symposium.
Don Schmitt is an authority on Roswell and has co-written two books on that subject. He led and organized the three only archaeological digs at the actual Roswell crash/debris field and is considered one of the best investigators in this arena.
Dr. Steve Spyrison is an authority on crop circles and Atlantis and Lemuria. He is the author of Daughter of the Frost- Path of the Servant Master (A must read for any one interested in past lives); In God's Grace- A spiritual Renaissance; for any one who has questions about religions and what God's true desires are for us.
Sherry Wilde, from New Glarus, WI, is the author of The Forgotten Promise detailing her experiences of abduction from aliens. Her compelling story and life experiences are spell binding but, more than that, life changing. She has recently signed a contract to have a movie made of her book.
Lecture Content:
10:00 - 12:00: Dr. Steve Spyrison
Atlantis, Lemuria, Mu and Inner Earth
Using historical, archeological, mythological and military sources we will investigate
The myths of Atlantis, Lemuria, Mu and Inner Earth. From Plato's 'Dialogues' to 'The Emerald Tablets of Thoth the Atlantian' to the accounts of German and American expeditions to the Antarctic we will explore what our common media seldom covers. 90 minute powerpoint.
1:00 - 3:00: Don Schmitt
Was the Roswell UFO Crash Covered Up and Does it Continue Today?
Presidents Jimmy Carter, Bill Clinton, Senator Barry Goldwater, Congressman Steven Schiff, Governor Bill Richardson, and Apollo Astronaut Dr. Edgar Mitchell have one specific thing in common; each one of them, independent of the other, has tried to learn the truth about what actually crashed outside of Roswell, New Mexico in July, 1947. Each one of them was told they didn't have sufficient security clearance to see the files. Each one of them maintains that whatever happened, it is one of the biggest secrets in the history of the United States.
What doesn't the government want you to know about the truth about the UFO crash at Roswell?
3:00 - 5:00: Sherry Wilde
The Forgotten Promise
Hear the story of Sherry's lifelong interaction with beings from another world and her journey to go beyond the fear to find meaning and purpose. She explores the abduction experience and shares with you the Three Important Things they insist that she learn.
To register for the symposium, send a check for $40.00 to Free Spirit Crystals 4763 N. 124th St. Butler, WI 53007 or go to Paypal and send $40.00 to dcbloom37@gmail.com.
You won't want to miss this exciting and informative symposium!
____________________________________________________________________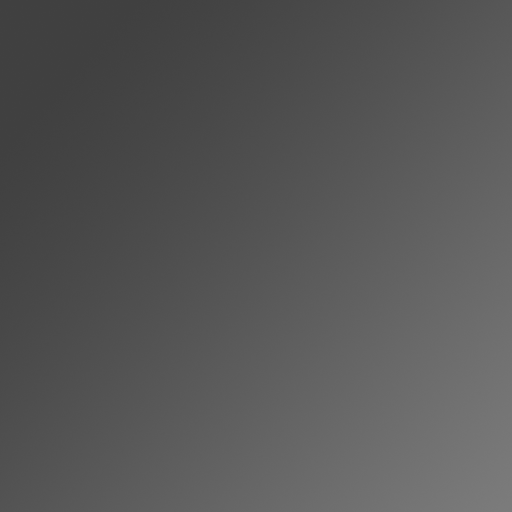 Free Spirit School
New Module One
Beginning September 13 & 14
Rose and I are putting together a new Module One beginning Saturday, September 13th and Sunday, September 14th. We already have a great class lined up with at least a half dozen returning graduates joining us and we'd love to have you be a part of this exciting journey!
Free Spirit School is continually evolving to become one of the finest schools for developing your consciousness. Not only will you learn how to develop your subtle sense perception to do healing work, but you will discover in a new way the inner workings of who you are. It is exciting, fulfilling and life altering!
This will be our eighth class and each and every one has been unique. This one promises to evolve into one of our best ever!
If you feel ready to make a commitment to the rest of your life, you can register at www.freespiritschool.com. If you have questions or want more information, please call me directly at 414-534-1578. Hope to see you in September!
Classes
Crystal Healing Class
Presented by Diane Bloom
4 Monday Evenings Beginning September 9
6:30 - 9:00 Fee: $35.00 per night
Learn the fine art of healing with crystals and stones in this comprehensive, entertaining and fun class. You will learn and practice:
The properties of over 75 stones;
How to do a simple and effective healing technique using 2 crystal wands:
Chelation healing technique
Properties of the different crystals and how to use them;
How to do stone/crystal layouts;
Initiation, Release and Expansion Layouts;
Tibetan Pulsing with Stones
Vogel Crystals;
And more.........
We'll begin with four classes and, if you want more, we will continue as long as the class wishes to meet. I'm looking forward to having you in class!
To register, send $35 to dcbloom37@gmail.com to Paypal.com or send a $35.00 check made out to Diane Bloom to Free Spirit Crystals 4763 N. 124th St. Butler, WI 53007.
______________________________________________
Reiki ll Attunement
Thursday, July 24 6:00 - 9:00 Fee: $100.00
After the Reiki ll attunement, you will learn the traditional and new symbols for Reiki as well as how to do absentee healing. You will also do a Reiki healing session on another class member.
To register, email freespiritcrystals@gmail.com or call 262-790-0748.
_____________________________________________________________________
Breaking Roadblocks Layout
l
This layout is designed to assist one in going deep into the psyche of the cells to break up old belief systems. It aids in clearing the way for new passions and ideas to take hold in order to move forward in a clear and concise manner.
Feet - Rutilated Quartz
Root - Black Tourmaline
2nd Chakra - Ruby
3rd Chakra - Citrine Cluster pointing down
4th Chakra - Morganite
5th Chakra - Aquamarine
6th Chakra - Amethyst
7th Chakra - Channeling Crystal pointing towards head
Hands - Rutilated Quartz
____________________________________________________________________________________________
Pebbles and Stones
"Never doubt that a small group of thoughtful, committed, citizens can change the world. Indeed, it is the only thing that ever has."
______________________________________________________________________
My Friend, Qaisar
Thank you for all of your prayers and good wishes for my friend, Qaisar. He returned from Pakistan two weeks ago after learning that his brother was killed by the Taliban. He and the rest of his family are safe and back in the U.S. Please keep him in your prayers as he heals from this tragedy. Thank you.
______________________________________________________________________
July Sale!!
We are having our annual summer sale July 14th - 19th.
25% off all stones
(excluding consignment and net pieces)
___________________________________________________________________________________________

Copyright © 20XX. All Rights Reserved.